This entire entry is NSFW.  And in some regards, NSFL, but if you're reading here you're probably made of stern stuff.  But be warned – most of this entry could get you fired if your IT team at work is on the ball.
Peter Tägtgren (of Hypocrisy and Pain fame) teamed up with Til Lindemann from Rammstein in a project called Lindemann and the first single, at first listen, was a paean to sexual frustration and complete misanthropy. I'm always up for that which is sexually uncomfortable and I sort of loathe most of humanity, so "Praise Abort" was up my alley. It was also deeply funny and we need more humor in music, I think. God knows "Praise Abort" would be a complete mental massacre without some humor.
I've not followed Peter Tägtgren's career that closely. When I was but a wee lass, I listened to Hypocrisy from time to time.  I checked out Pain on YouTube and the first video that came up was for a song called "Shut Your Mouth."  Tägtgren is obviously not a dude adverse to humor in his music, and the video for "Shut Your Mouth" verges into silliness.  But whether or not you like humor in your metal, how can you not like a song with a chorus like "Just wipe your own ass and shut your mouth!"
And because I am a hopelessly shallow woman, I can say that now that I know that Peter Tägtgren is no longer a metallic ringer for Johnny Depp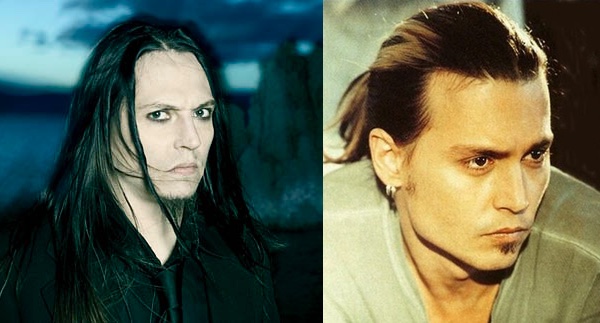 and is transforming into Christopher Walken, I find him far more interesting and can see myself checking out more Pain once this discussion is completed.